Your wait for our Direct Plans service in Mutual Funds is over now?
After Financial Planning and Investments in Regular Plans of mutual funds, we now open our doors for investments in Direct Plans of mutual funds.

What is this New Service being launched by you?
Investment into Mutual Funds (MFs) can be done in two ways:-
Regular Plans whereby a certain 'expense ratio' is charged by the mutual fund company (ie, the AMC – Asset Management Company), as a percentage of the value of your fund, which includes the fee of the AMC as also some fee of the Advisor who is managing your portfolio. Thus, it is a bundled option. The fee of the Advisor is directly credited by the AMC to the Advisor after it has been charged to you. So, the expenses charged to you is of AMC + of the Advisor.
Direct Plans where the AMC only deducts its own expenses and nothing is given to the Advisor. Thus, Direct Plan is like investing directly with the AMC. In such a case, if you are using the expertise and services of an Advisor, you would be charged a fee by your Advisor which will need to be paid directly to the Advisor. So, the expenses charged to you is of AMC only.
While we are already offering the Regular Plans to about 2450 fauji families subscribed to us as on date, we have now launched the Direct Plans for those who wish to go direct.
What then is good for me – Regular Plan or the Direct Plan?
As far as we are concerned, the only difference between the two services is the manner in which the fee is charged to you. If you wish to pay the fees to us directly, then go in for Direct Plans. If you do not wish to get into this aspect of having the fee deducted from your bank account directly on a regular basis, you may subscribe to the Regular Plans. As far as the quantum of fees is concerned, there is not likely to be any difference, since what we get from the AMCs in Regular Plans will be charged from you directly in Direct Plans. Of course, when you subscribe to Direct Plans, the low cost MFs like Index Funds also become available to you where the expenses charged by the AMCs itself is very low.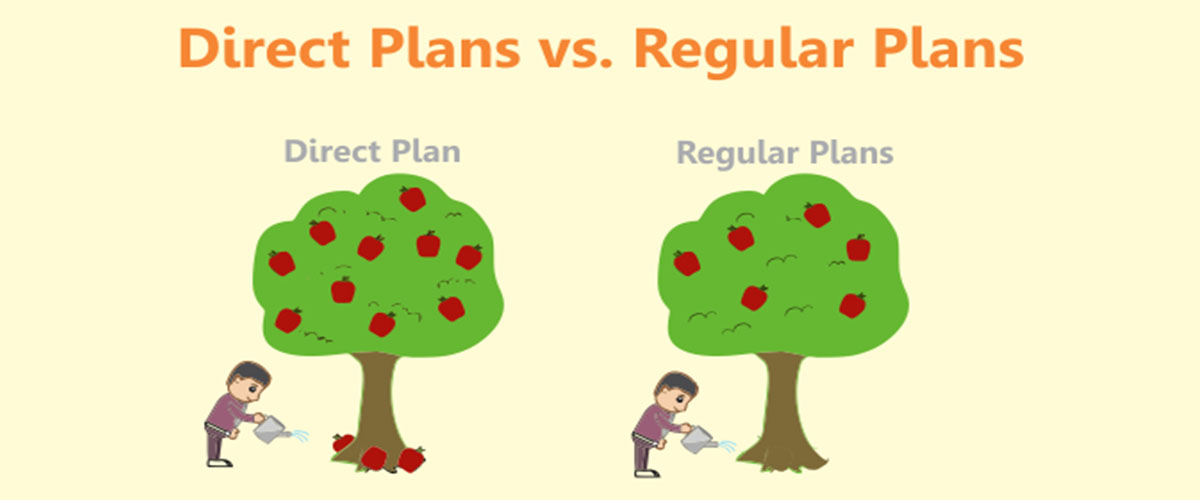 How will my fee be charged by you then in the Direct Plan?
We will get a direct debit mandate signed by you wherein we will be authorised to collect the fee, already approved by you, directly from your bank account.
There are apps like ET Money and Paytm which do not charge any fees on Direct Plans!
There is no advise, monitoring, reviews or hand-holding being done there for you. They are simply robotic investment firms (called Robo-Advisories) which is akin to going to a chemist, bypassing the Doctor, for getting medicines for your serious ailment after researching it on the internet. If you are OK with it, best of luck to you!
You may also read up on this aspect at the link: https://www.moneycontrol.com/news/business/personal-finance/beware-direct-mutual-fund-plans-are-great-but-they-have-a-dark-side-too-2956451.html
Also, as it is famously said, if you're not paying for the product, you are the product! Be prepared to be bombarded with offers of insurance and cross-selling of other sub-optimal products over a period of time, as has happened in the developed countries.
What will be the services given by you to me if I go in for the Direct Plan?
There will be just no difference in services for our Direct Plan subscribers – they will be the same as being provided by us to our subscribers right now in the Regular Plans. They are listed as below:-
A comprehensive psychometric Risk Profiling for you to judge your investment comfort level.
A complete review of your current MF portfolio, other investments like insurance policies, loans etc and advise you on what should be done with them including surrender, 'paid-ups', part-prepayments, rejigging them, etc. We, of course, neither deal with direct stocks nor advise or review them.
Preparing your investment plan, discussing with you and finalising it as per your future requirements (financial goals) and comfort level.
Regular Six-monthly reviews of your portfolio and also any adhoc reviews if economic, personal and some event-based circumstances so demand.
We become your 3600 Financial Advisors rather than merely an Investment Advisor – you can take advise from us regarding taxation issues (buying or selling a property, salary, other incomes, etc), loans ("Should I go in for a loan or take money out from my DSOPF or investments?" etc), insurances ("Do I need a life insurance", "Is this insurance being sold to me by my bank good for me?", etc) and any other financial issue that you think we can advise you on.
Of course, our famed 'Financial Plan' preparation option is always available to you any time for you too on payment of its separate requisite fee.
What if I just take your advice and do my investments myself?
Yes, we have that module also available to you. In that, we will do your Risk analysis, a two-hour discussion on your goals and suitability of your portfolio for you – this discussion could be done personally in our office or on phone, review your current MF portfolio, and suggest a suitable portfolio for you. Other services, as mentioned in the previous Question, will not be available though. You can go in for reviews by us at an extra cost – we suggest Six-monthly reviews to everybody who is serious about their money management.
What do I need to do if I already have my investments through you in the Regular Plan?
If you wish to shift your regular plan portfolio to Direct plan, please remember that it is considered as a sale of Regular mode funds and purchase of Direct mode funds, whether those funds are being managed by us or by anybody else. There could be taxation and/or exit loads that may be applicable. You need to connect with us, and your Financial Planner in our company will work out a schedule for this shifting in a phased manner over a period of time so that taxation and exit loads are minimised or eliminated.
What fees do you charge for investments through you in Direct Plans?
The fee will be charged by us on a quarterly basis, based on the total value of your MF assets being managed by us, directly from your bank account, once you have approved the charge structure. It will generally range in the 0.32% to 0.10% of the value, percentage fees reducing as the amount of your investment increases. Please revert on this mail and we will mail you further details.
After reading all this, if I want to continue with Regular Plans itself, what do I need to do?
Nothing at all. Just continue the way it is right now and enjoy our award-winning services!
Happy to help.