We are one of India's top rated fastest growing financial planning and advisory company. At the same time, we are proudly the youngest and most preferred wealth management firm of the defence personnel across India and abroad.
Mission
To financially strengthen and empower the armed forces families through our robust solutions.
Vision
Hum Fauji Initiatives understands the challenges and anxieties of a fauji life. The promoters envision to be the One-Stop financial solution to armed force families in all their life's pursuits. The comprehensive solution encompasses wealth management, investment planning, retirement & life planning, children's education and marriage, tax planning and filing, loans, insurances, Wills and Trusts, real estate solutions and all other such financial requirements of an armed forces family's life.
Integrity
Going by the army norms, our founders believed in integrity as the first and foremost value at HFI Wealth Creators. Integrity coupled with confidentiality is the base of each client relationship at HFI.
Transparent
We understand we are dealing with your money. And money matters are best kept transparent and that is why transparency is one of the core values at HFI.
Professionalism
Our team is groomed and trained to act responsibly. Whether it is the first discussion, documentation or regular reviews – responsibility and duty is of utmost priority at HFI.
Wealth Simplification
Our aim is to make financial jargons and processes simple for you. We fully understand the complexities of your life and the least we can do is to simplify the financial part out of that. And let us assure you that we'll do it in the best possible manner for you.
01
Children's Future Planning
we have to cross the bridge of multiple realities. As a parent, the most obvious of the dream would be to plan for your children in such a way that all their future requirements are properly taken care of and there is no running around at the time when the actual requirement arises.
02
NRIs
Armed Forces officers who settle down abroad after retirement, or have their children or parents settle down abroad or the officers who go for missions abroad, face certain peculiarities of managing their money or assets invested in India. We make it a painless, financially fruitful experience for them.
03
For me the investments began during the second innings of my career when I retired and started in the corporate world in a completely different avatar. It is only due to the hand holding of Col Govila and his team of financial planners that I am leading a stress free corporate life in a high pressure job as far as my finances are concerned.

Cdr Arun Jyoti(Retd)
Director (Govt Relations India), Honeywell
The Hum Fauji team is organised and clinical in financial planning and advice. Their hand holding is so patient and logical that my entire family have entrusted our entire lifelong savings to them. They are transparent and trustworthy. I recommend them to all armed forces families.

Brig MKK Iyer (Retd)
Vice President, Bharat Forge, Pune
Hum Fauji Initiatives lived up to its name by hand holding my finances and has always helped me with my life planning. They helped me take financial charge after I lost my husband and during the period when I was going through not just mental & emotional but also financial transition. I recommend the Hum Fauji team with full faith.

Mrs.Supriya Arwari
Proprietor of Skillster Employability Solutions, Pune
I took PMR in the year 2012 and since then have been associated with Hum Fauji Initiatives. I feel Hum Fauji Iniitiatives is the idea destination to ensure optimal utilization of the lumpsum money that we get on retirement. We as faujis are gullible and get carried away by quacks in the market and then repent for rest of our life. I have had a wonderful association with Hum Fauji and its totally professional staff. God Bless.

Hum Fauji is not a run of the mill motley group of financial planners. It is family. Forever Supportive, Encouraging and Facilitating your dreams into reality. The personal involvement, a committed thought process with fleet footed follow up action keeps your chin up and reassured.

Gp Capt Sudheer Maingi
Veteran, Captain Spicejet
Hum Fauji team has been my choice of Financial Planners for years now, even though I stay thousands of miles away from India. I find them the most trustworthy and dependable, and have entrusted them with the entire finances of myself and my earning son here.

Col Aditya Kumar Parida(retd)
Ex-Professor Lulea University of Technology, Sweden
Our goal is to create a Financial Planning library with quick snippets as well as detailed information which are beneficial for the armed forces officers and their families.
How to be a millionaire in 15 years? Our CEO Col Sanjeev Govila(retd) on the Zee Business show.
As 2020 draws to a close, there is glimmer of hope all around. The Indian economy's performance in the July-September period, though not yet great, is far better than the previous quarter. Every passing day has some more good news with respect to the vaccines for Covid-19. With all this, we are all hopeful that […]
Read more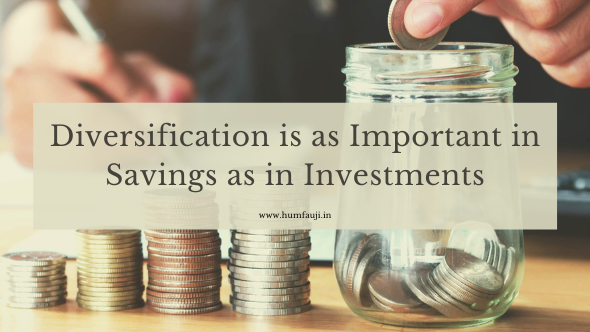 Earlier this month, depositors of an almost a century-old private sector bank – Lakshmi Vilas Bank – were greeted by a rude shock. The Reserve Bank of India had capped the withdrawals from the bank at Rs 25,000 per customer per month. However, the depositors in this case are particularly lucky – in just a […]
Read more
Get our Newsletter to get best money ideas right in your mailbox.
Team HFI Wealth Creators is on a mission to defend the wealth of armed forces personnel.