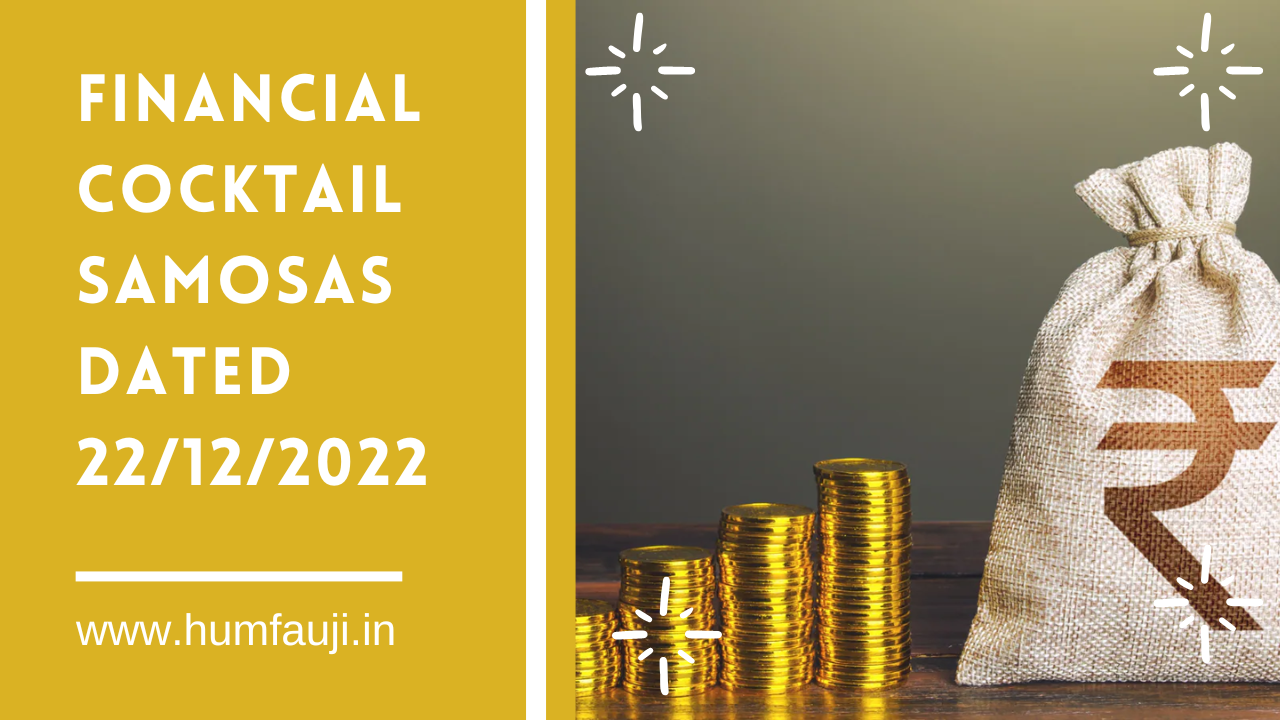 Are Target Maturity Funds (TMFs) Good for You? 
Why are TMFs in the limelight lately?
RBI increased interest rates this year, which had been low for some time. With the inflation numbers coming under control, chances of serial rate hikes is now low. Probably, one or two nominal rate hikes in 2023 are going to be followed by stable interest rates and rate cuts thereafter. This means that it's a good opportunity for investors to starting locking into high interest rates now. TMFs can help you do that while being fairly safe as they typically invest in Govt Bonds and AAA rated (highest safety) corporate bonds.
Other features:a) Defined Maturity:
 It has a fixed tenure just like a FD.
b) Predictable Returns:
 Its returns are very predictable provided it is kept till maturity.
c) Tax Advantage: 
Indexation benefits on LTCG reduces the tax by more than 50% compared to, say, a bank FD.
d) Risk Involved: 
The fund invests in Government Bonds and AAA rated (highest safety) corporate bonds. Hence, risk involved is very low, if any.
e) Open ended funds:
 One can enter or exit a TMF whenever one feels like – there is no lock-in.
f) Transparency:
 TMFs are typically passively managed and the portfolio value is available on a daily basis on the website of the index providers.
Who is a TMF advisable for?
It is mainly advisable for conservative investors whose investment horizon is 3 years or more and who wish to take the least risk to get an additional 1%-3% effective post tax returns as compared to their FD's returns.
(Contributed by Jatin Uppal, Deputy Manager, Hum Fauji Initiatives)
Financial Mistakes Women Should Avoid at All Costs!
Today's women are breaking ground and leaving their mark in almost all walks of life. The progress has been nothing short of phenomenal, whether it be in managing MNCs, running governments, or establishing academic dominance. But if there's one area where Indian women still lag behind, it's in handling their own personal finances. Due to the continued practice of men making all financial decisions, Indian women are still largely dependent on their fathers or husbands to manage their finances.
Avoiding the below four mistakes ensure that you, as a woman, secure your future and make money work for you.
1. Letting someone else manage your money – Earning women or even those who manage the home and day-to-day finances of their family, allow their partner or father to manage their every monetary decision for them. As a result, they have little or no experience in handling investments. Like in all other things, they need to understand the responsibility they need to shoulder, take charge, control finances and manage it on their own.
2. Not being financially literate – Lack of adequate knowledge regarding personal finance leads women to take the backseat while discussing finances of their family primarily because they are reluctant to learn about financial products and the importance of being financially literate. Women should gain all the necessary knowledge which would enable them to take financial decisions even in the absence of spouse due to divorce or death.
3. Saving Instead of Investing – Women are habitual savers – they should also become investors to make money work for them. Depending on their risk appetite and investing horizon, they should start investing instead of keeping money idle to grow their money and address extra expenses coming their way.
4. Failure to maintain a separate emergency fund – If you are married and working, consider maintaining a joint emergency fund with your spouse with your own contributions per month to tackle financial exigencies such as severe illness, accident or any other unexpected event in life. An emergency fund can be Godsend on such rainy days.
It is an equal responsibility of the menfolk to empower the women in their family to be financially independent. Women who manage their finances tend to be more independent and confident, both of which are essential for a secure future.
(Contributed by Manish Kumar, Relationship Manager, Team Vikrant, Hum Fauji Initiatives)
Make Some Good Financial Planning Resolutions for the New Year, 2023
Did you make any personal finance-related resolutions in January 2022? Did you reach your objectives or did you fall short? If you have achieved it then congratulations (and you belong to a miniscule minority) but if you missed out then do not worry, we have your back.
Reshape your finances in the year ahead with these resolutions which are simple and achievable:
Enough for a Basic Retirement – You adjust or downsize some living standards to retire early. Include your retirement plan contributions in your monthly budget to see how much you can save each period. A suggestion is to consider Retirement Mutual Funds as well in your portfolio even if you're likely to get pension from somewhere but feel that you may require additional pension in a very tax-efficient manner.
Tax Planning – Are you able to take full advantage of tax exemption limit of Rs. 1.5 Lakhs per year under Income Tax Section 80C, especially if you are retired? If not, then it is time to do it for current financial year as we are nearing the end of financial year. Do also set it up for all future years so that you d not have to do this exercise every year.
Take Care of Your Loved Ones – If 2020 has taught us anything, it is the importance of protecting your family. In 2023, why not make it a goal to do so? Take adequate life insurance, home and vehicle insurance, medical insurance if required and also create adequate emergency fund.
Investment Planning – Be sure to check whether you're still moving toward your goals, such as saving and investing for a comfortable life ahead. If the recent bear market or other factors have temporarily thrown you off-course, work with your Financial Advisor to figure out how you can get back on track.
Be cautious about setting too many or unrealistic financial goals. Otherwise, you may be unable to accomplish any of them.
(Contributed by Aman Goyal, Associate Financial Planner, Team Prithvi, Hum Fauji Initiatives)