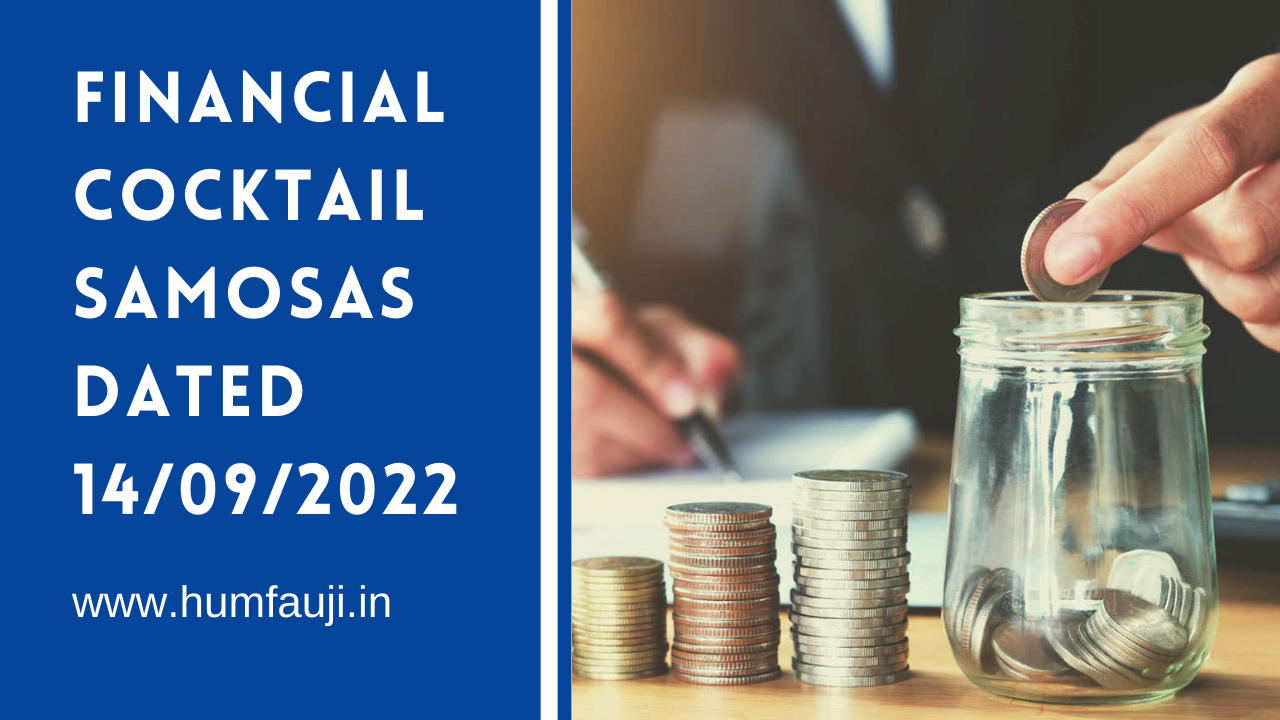 The Family Route to save Income Tax!
"Families Are the Compass That Guides Us, Inspires us, and Comfort us When We Falter". There are certain ways in which the family framework can be legally used to lower tax liability. We will give three of them below:
1. Paying Rent to Parents: Salaried individuals can save tax by paying rent to their parents while claiming HRA (House Rent Allowance). However, the property in which you are staying should be owned by one or both of the parents, and you should have no partial ownership interest in it. The rent one pays becomes taxable in the parent's hands and will be visible in their Annual Information System (AIS). The overall arrangement is advantageous, in addition to claiming a 30% standard deduction for annual rent; the best benefit comes if your parents are retired and have no income or are in a lower tax bracket than you.
2. Investing in spouse's name: In case of a non-earning spouse or a spouse falling into a lower tax bracket, the amount can be gifted to her/him who can invest it in tax-free instruments like tax-free bonds or PPF. Since the income is tax-free in such instruments, the clubbing of income provisions does not apply. And if the generated income/gain component is reinvested further, it is treated as the wife's income and not clubbed with the husband's income.
3. Taking Joint home or education loan: It is advisable to go for a joint home loan with your spouse in order to claim separate benefits for deduction for a principal amount under Section 80C and for claiming deduction of interest U/S 24(b) of Income Tax Act, 1961. In the same way, a joint education loan with your child can help you claim unlimited interest benefits under Section 80E, effectively reducing the effective rate of interest.
There are many such legal tax hacks available. However, choose them carefully, keeping the long term in view.
(Contributed by Kritika Saini, Relationship Manager, Team Arjun, Hum Fauji Initiatives)
When to Exit from Your Mutual Fund Investments?
Mutual Funds (MFs) are one of the best investments that any individual can have for the short term as well as long term. While it is important to know how to invest in them, it is equally important to know when to exit or how to take money out of them.
When to Exit from a Fund?
Change in fund's fundamentals: If the fund manager or the risk level of the fund has changed, or SEBI has introduced regulations adversely affecting a fund, a review of the fund's relationship to your entire portfolio is called for immediately. Exit the fund if required.
Inconsistent Performance of the Fund: If your fund has been underperforming compared to its peers and the benchmark for more than 2 years, it may be time to switch out of that fund and reinvest in another one.
Your financial Goal is near: When one or more of your goals are coming up, reduce the risk in the fund(s) from which you intend to withdraw funds. Preserve your capital amount required for that goal by switching to debt instruments like shorter-term debt funds or maybe even bank FDs.
You have a monthly Requirement of money: A Systematic Withdrawal Plan (SWP) is the most tax-efficient way to get your monthly requirement and the most flexible too. Set up a long-term SWP calendar to get the required amount regularly to meet this month's requirement.
When Not to Exit!
Economic Crisis: When equity or interest rate markets trend down, most retail investors only think of the worst and assume doom for all times to come. But the fact is that such crises give golden future opportunities and should be utilized to put in even more investments in the market. See the market trend just a short time after the 2008 economic crisis and the 2020 COVID crisis and you will understand what we mean.
Market Timing: Selling at market highs and buying at lows is the best strategy, but nobody has really ever been able to do it. We suggest you not try this – nobody can ever guess when the markets are now at their highest or at their lowest. Remain invested – it is the time in the market that matters and not timing them. It is important to manage your emotions and maintain the asset allocation of your overall portfolio – it will help you to achieve your goals and desires on time flawlessly.
(Contributed by Shaheen Akhtar, Financial Planner, Team Prithvi, Hum Fauji Initiatives)
The Midas Touch!
"Hi, the markets are going down. Should I sell my portfolio?"
"Hi, the markets are shooting up. Should I get out of my FDs or DSOPF and invest in the stock markets?"
"Hi, what's happening in the global markets? Are my investments safe?"
"Hi, my bank manager told me that a new NFO is coming, which is very good. Should I invest in it?"
"Hi, my savings are very low right now. Can you tell me how I would be able to achieve my future requirements?"
"Hi, I have a home (or car) loan. I have some money available. Should I prepay or part-prepay the loan or should I invest it?"
"Hi, my daughter is going abroad for studies. Should I take a loan or use my own money to fund her education?"
 "Thank you so much for your prompt and professional reply. Things are pretty clear now. I will go by your advice."
What if there is no one to answer these questions when you are in a panic, are confused, or have to urgently take a decision?
What if you take a wrong investment decision that puts your life-long savings, maybe even your retirement corpus, at huge risk?
What if a wrong investment decision nullifies years and years of careful investing?
When afflicted with a disease, how many of us go through some websites and treat ourselves, assuming that such online advice is a good substitute for doctors?
Your financial advisor gives that Midas Touch to your financial life with his/her professional knowledge, values and ethics, networking with similar professionals across the country and the world; and, in fact, is your Financial Doctor for your lifetime.
Your financial advisor is your mentor for creating future wealth and making sure that you keep it too.
(Contributed by Ayushi Gupta, Financial Planner, Team Arjun, Hum Fauji Initiatives)