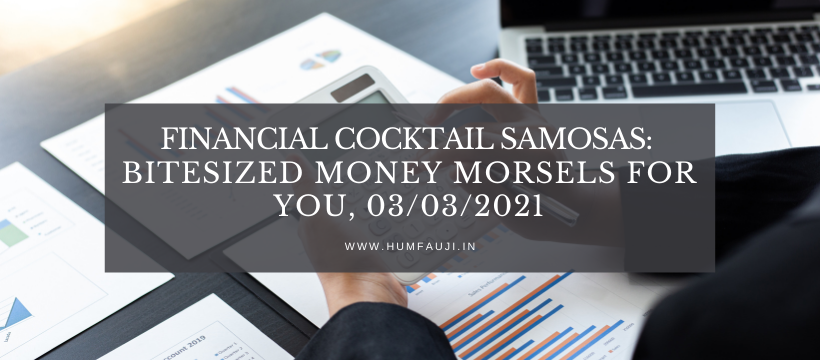 Don't forget to clear 100% of your advance tax liability by 15 March
Financial year is coming to an end and you need to comply with a few stipulated taxes related rules. One that is approaching now is the fourth and last instalment of advance tax for the financial year (FY) 2020-21 and it is due by 15 March 2021.
Not everyone needs to comply with this rule – only those whose tax liability for a year, after considering TDS, exceeds Rs 10,000 are required to make payment of advance tax. Advance tax has to be paid in four instalments. The first is due on 15 June each year, by when you have to deposit 15% of the tax liability. By 15 September, you should have paid 45%, by 15 December 75% of the income tax and by 15 March, all of it.
Remember, non-payment of advance tax attracts interest under IT Sections 234B and 234C of the Income tax Act, 1961 on the due amount.
Why life and health insurance premiums are different for men and women?
Insurance premiums are calculated based on various factors such as insured morbidity risk, mortality risk and/or accidents risk.
These factors vary for men and women. For instance, life expectancy figures are higher for women compared to men. In other words, women are expected to outlive men! While average life expectancy for women in India is 70.4 years, for men it is 67.8 years.
Longer life expectancy reduces the risk of claim for insurers and eventually brings down the premium for women.
However, the same does not apply in case of health insurance. In health insurance, the premium is higher for women compared to men. Why? Because women tend to have more chronic conditions and need to see a doctor or medical assistance more often than men.
SBI MF has launched its first international fund
Recently Tesla announced an entry in India and soon you will be able to buy a Tesla car here in India. Many of us are already using products of foreign brands like Apple, Samsung, LG and so on. While these brands are earning in India, we also have the opportunity to get benefited by investing in these brands through MFs.
Already there are few MF schemes which offer investment in various international markets. Similarly, SBI MF has come up with a new scheme—SBI International Access – US Equity FoF'. The fund will invest 80% of the money in US companies, with the flexibility to invest up to 20% in non-US companies.
Ideally, it makes sense to diversify some portion of your investment portfolio in the international equity markets. But please note that a few factors like your risk profile, taxation etc have to be considered before you take the leap.