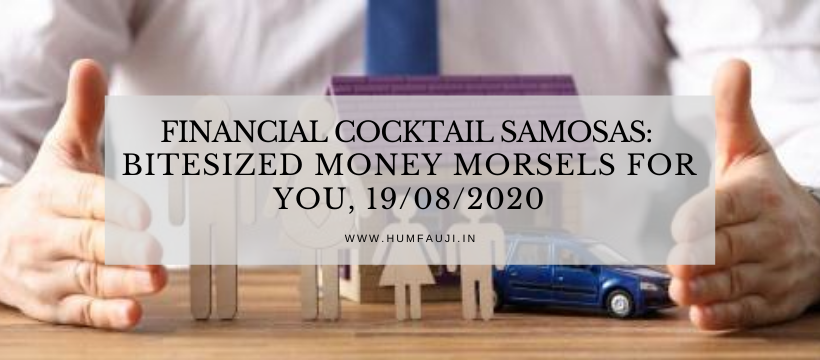 Do you know why you should opt for Zero-Dep cover while buying car insurance policy
If you have ever made a claim against your car insurance policy, the service centre might have asked you to pay a part of the bill out of your own pocket, if 'Zero-Dep' cover was not there. This is because standard car insurance policies do not pay for a few types of car body parts and also factor-in depreciation before settlement of claims.
Zero-Dep (ie Zero depreciation) policy with Zero-Dep cover is also called as Bumper to Bumper car insurance policy. As the name suggests, under the car insurance policy with Zero-Dep cover, if you make a claim for repair of car, no depreciation is deducted from the value of the body parts of your car. That means, the insurance company will pay the entire cost for repair or replacement of all the parts, including those made of fibre, rubber and metal parts. Typically, in case of normal car insurance policy, the insurer does not pay for replacement of body parts made-up of fiber or plastics. So, when you buy a new car or renew your existing car insurance policy, look-out for Zero-Dep cover if it seems cost-effective.
You can insure the biggest asset you possess— your house—by paying a small premium
Frequent earthquakes in and around the national capital region has made many people worried about the extent of loss of lives and damage to house property a high intensity earthquake can do. As per reports, this has resulted in a large increase in inquiries for home insurance policies over the past few months.
A home insurance policy is among the most affordable insurance policies one can buy. Typically, it costs just a few thousands to insure a house valuing lakhs and crores of rupees. There are two types of house insurance policies – one that covers the cost of reconstructing the house and another where the insurer pays based on the agreed value. There are other riders that you can add to enhance your cover based on what you visualise and need.
There are other things also to consider before buying a home insurance policy. Your trusted financial advisor will be able to fill you in on this.
Consider Fixed Deposits (FDs) offered by corporate to get better returns
To most of our retired investors, we suggest them to invest a major portion of their portfolio in low risk and fixed return instruments. But, falling interest rates on bank and post office fixed deposits (FDs) has become a big concern for many. Most of the large, established banks are now offering just about 5.5% – 6% interest rate per annum on FDs, which is considered very low. After taking into account inflation and tax on the interest, the investor gets negative inflation-adjusted returns.
Corporate fixed deposits (FDs) can be an alternative for such investors, as they can provide assured returns, which are generally 1% to 3% higher than the interest rates being offered by banks for similar periods.
While corporate FDs offer higher return, they could also carry some risks and, therefore, one needs to tread with caution while putting one's hard-earned money into such schemes. The company need to be very carefully selected and the period of investment also has to be carefully chosen.