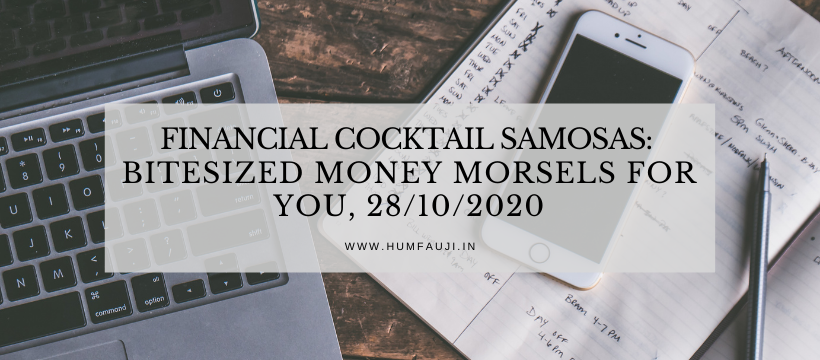 Give an investment as a gift to your kin
The time of the year has come when you try to spend your energies to identify thoughtful gifts for your loved ones. The gift packs with chocolates and sweets have long back turned into jokes and memes.
Have you thought of giving an investment as a gift? It could be a lumpsum investment in an investment instrument of your choice or an year's premium of health or life insurance.
Have you been trying to convince your siblings or cousins or close friends to start their investments or to get the basic insurance policies like health and life in place? This gifting season can also be used as an opportunity to bring your loved ones into the fold of financial planning!
These gifts won't just appear to be thoughtful but also be of great use to your family and friends, unlike the sweets and chocolates! Nothing against sweets and chocolates – just that they tend to be unhealthy beyond a limited quantity while good investments will always be healthy for everybody!
Don't delay filing your ITR
Considering the hardship people are facing because of Covid, the income tax department has further extended the income tax return (ITR) filing due date to December 31, 2020.
But remember, only the ITR filing date has been extended; there is no relaxation on interest charged by the income tax department on the due taxes. Actually, the taxes that you have to pay on your income earned in the year 2019-20 should have been paid by March 31, 2020, either by way of tax deducted at source, or advance tax or in the form of self-assessment tax while filing return.
So, if there is any tax due, the interest meter is running, and the only way to stop paying interest on tax due is to make the payment of the due tax and file the return. If you are not sure whether there is a tax due or not, take the help of a tax expert as soon as possible.
There are mutual funds schemes for the most conservative investors too
Often new clients show reluctance when we suggest them to invest in mutual funds schemes. Most of them think mutual funds invest only in the stock market and consider it as a risky investment option. But the truth is that, not all mutual funds schemes invest in the share market; there are large number of 'debt fund' schemes which invest in debt markets and carry very low risk, like the Money Market or Liquid Schemes.
Besides low risk, these schemes are also income schemes and their aim is to provide easy liquidity, preservation of capital and moderate income if so required, like the bank FDs but in a much more tax-efficient manner. These schemes invest exclusively in short-term instruments such as treasury bills, certificates of deposit, commercial paper, inter-bank call money, government securities, etc.
Returns on these schemes fluctuate much less compared with other funds. These schemes are appropriate for individual investors as a means to park their surplus funds for short periods.