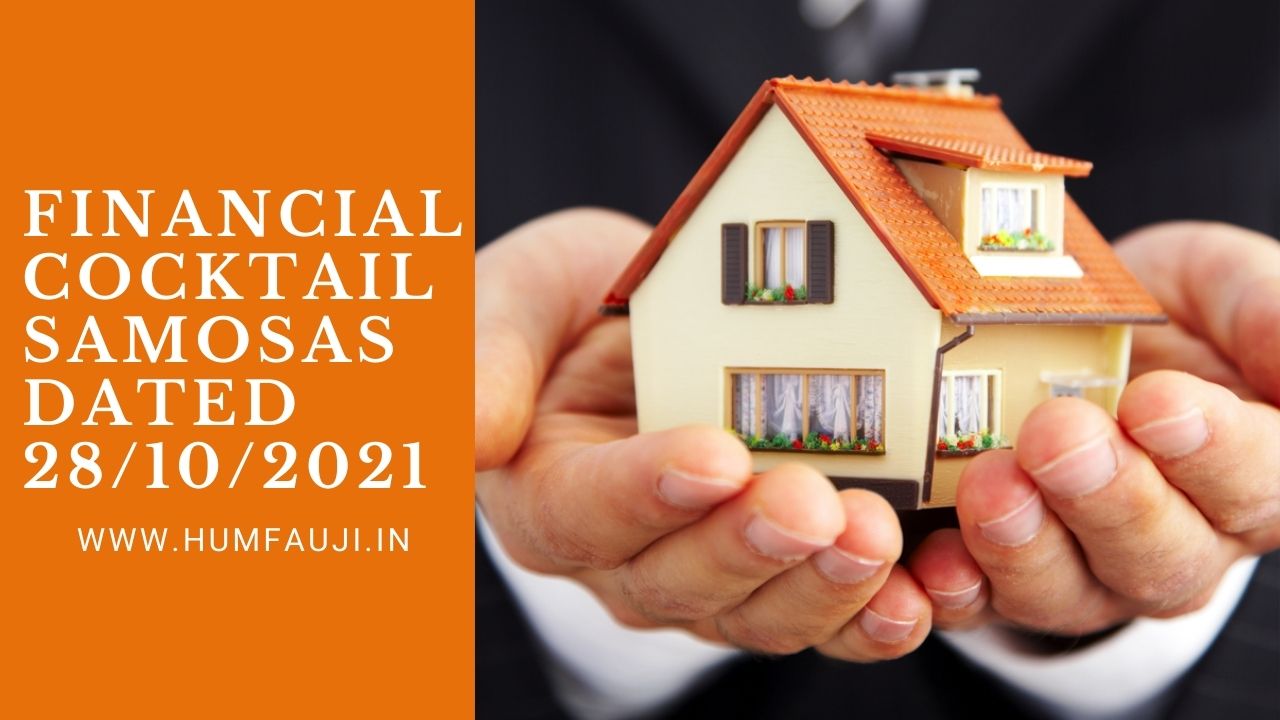 Home loan interest rates are at all-time low. What to do?
A home loan is probably the biggest liability one takes on in his/her lifetime. It is also generally the loan with the longest tenure. And these loans are right now at an all-time low rate of interest across the country.
Even if you are not planning to buy a house, but servicing an existing home loan, this news is important. Check the applicable interest rate on your existing home loans. If it is substantially higher than the prevailing interest rate, you may approach your lender asking them to reduce the interest rate. The lender will charge some servicing fee on that – see if the calculations indicate that it is worth it to pay the fee and bring down interest rate than not doing so. If the lender does not agree on reducing the rate, you may think of balance transferring the loan to another lender, which is actually a very easy process.
What to do with your existing home loan in this low interest rate scenario?
Transfer your loan to a new lender
There is a big difference in the interest rates that various loaning organisations – banks and other financial companies – charge as also the rate charged to new customers and existing ones, with new being preferred due to new business and industry competition. So, there is a good chance that you may be paying a higher EMI. Since most of the home loans are on floating rate basis and there is no penalty on shifting your loan, the only cost involved in shifting will be the fee charged by new lender. If you get a competitive rate, a balance transfer may help you bring down your EMI. Also, as the interest rates are currently at a historic low, it makes sense to get a new loan at fixed rate if the lender offers one at a reasonable rate.
Move from Fixed to floating rate
If you had taken a fixed rate loan, you may be paying a much higher interest rate right now. It makes sense for a fixed rate borrower to switch to a floating rate loan either with the same lender or with another lender, despite paying a penalty on foreclosing a fixed rate loan. In the below example, by switching to a floating rate loan, the borrower will save Rs 4,869 per month on EMIs and Rs 5.85 lakh on interest payment during remaining tenure.

Make partial prepayment and get the EMI adjusted
Floating rate home loan borrowers can make partial prepayment without any penalty and reduce their EMIs before the rates rise now. As a default option in such a case, the tenure of the loan comes down and loan gets repaid faster. However, if you do not wish to reduce the tenure you can ask your lender to reduce your EMI after substantial prepayment.
(Contributed by Mansi Singhal, Financial Planner, Team Sukhoi at Hum Fauji Initiatives)
What is internet banking and how to navigate it safely?
E-banking has made life much easier and banking much faster for both customers and banks. Now, one does not have to wait in long queues at the banks for non-financial transaction or to pay bills for utilities. But, with all these advantages, the risk of banking security remains huge concern for the users. Increasing cases of fraud, bank account hacking, financial information theft and everything else related to online banking is on the rise. There are a number of things you can do yourself to help keep your online banking information safe.
Create strong / unique passwords and change them regularly:Avoid using personal information, shorter passwords or using the same password for multiple logins. Change your passwords on a regular basis. Always use random strings of lowercase and uppercase letters, numbers, and symbols to create a strong password.
Enable two-factor / multi-Factor authentication if your bank offers it: This can prevent identity theft and many other complications.
Avoid using public computers and networks to log in: Doing this can increase the chances of your password being traced or seen by others without you knowing about it. In case you have to do so, make sure you clear the cache and browsing history and carefully log out.
Do not share your account details with anyone:Make sure never to share details like account number or PIN with others, as banks will never ask for these via phone or email.
Sign up for banking alerts:Subscribe to banking alerts and notifications. You will be notified via email or text every time there is a new transaction, when someone is trying to log in to your account and password change alerts.
Do not entertain phishing emails and calls:Remember one doesn't win a prize, go on holidays or get an incentive to help someone in need. NEVER respond to any of these emails.
Use Only Official Banking Apps and websites:Third party apps have vicious malware which can sneak in and cause some serious damage if unintentionally download it. Don't forget to install regular updates and use apps only from known sources like Google Play Store or ITunes
.
Always Log out:Avoid falling prey to session hijacking and cross-site scripting exploits by always logging out of your online banking session when you're done.
By staying vigilant and following the tips above mentioned, you can ensure you have safe and easy Internet-banking experience. Safe banking!
(Contributed by Manish Kumar, Associate Financial Planner, Team Sukhoi at Hum Fauji
Initiatives)