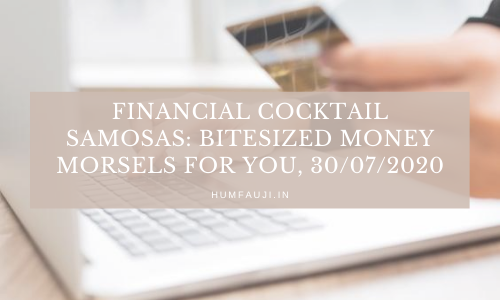 Three different ways to transfer money online from your Bank
Banking transactions have become very easy, convenient and quick. Gone are the days when you needed to go to banks, fill forms and stand in queues for a simple work. Now you can do almost all the bank related work through your mobile or computer. As far as money transfer is concerned, there are three methods through which you can transfer funds through online banking—National Electronic Funds Transfer (NEFT), Real Time Gross Settlement (RTGS) and Immediate Payment Service (IMPS). These three systems differ based on the minimum and maximum amount that can be transferred, duration and charges.
NEFT and RTGS services are unavailable on weekends and bank holidays, while IMPS services can be availed round the clock. Similarly, NEFT and IMPS have no minimum value, while RTGS has a minimum fund value of Rs 2 lakhs implying that RTGS is meant for high vale transfers. Each mode has a different maximum fund limit based on your bank. Fee-wise, RTGS is comparatively expensive, while NEFT and IMPS are less so.
In terms of Transaction speed, NEFT has fixed batch time slots to transfer money and can take around 2 hours for the recipient to receive the funds, whereas RTGS and IMPS transfers take place in real time and are usually completed within minutes.
REITs – own real estate for a pittance!
If we say that you can own a part or portion of an office in Gurgaon's Cyber Hub for just Rs 50,000 and earn a rental out of it, you may not believe us. But it is possible through investing in a real estate investment trust (REIT), which usually have a minimum investment limit of around Rs 50,000. Like mutual funds which invest in shares and other financial securities, REIT invests in physical real estate, especially commercial buildings. Again, similar to mutual funds, investors get units of REIT or in other words, own an indirect portion of commercial space where the corpus has been invested. Incomes from investment in REIT come from rentals and appreciation of property and get distributed in the form of dividends and interest to unit holders.
Embassy Office Parks REIT was the first REIT that got listed in India last year in March, and now the IPO of second REIT—Mindspace Business Parks REIT— has hit the market. However, please go through the details of all IPOs and companies before you invest. We have written this article piece just to give you broader information not to recommend you to invest in REITs.
Look Out – Monetary Policy Review by RBI is due on 6th August
Your equated monthly instalment (EMI) and interest rate on fixed deposit (FD) is directly linked to Monetary Policy Review that RBI does. The fall in home loan interest rate and FD interest in the last few quarters was due to the decision of cut in policy rates in consecutive monetary policy review. The aim was to enhance the liquidity position in the market and boost consumption and the economy.
Besides EMI and FD, monetary policy plays a major role in maintaining and guiding economic activities. The primary objective of monetary policy is also to maintain inflation (price stability) while keeping in mind the objectives of growth. Price stability is a necessary precondition to sustainable growth.
The Reserve Bank's Monetary Policy Department (MPD) assists the monetary policy committee to review and formulate monetary policy.
Let's see what upcoming monetary policy review will bring in – experts are anticipating a further cut in repo rate, which means interest rates on both loans and bank FDs will fall further.