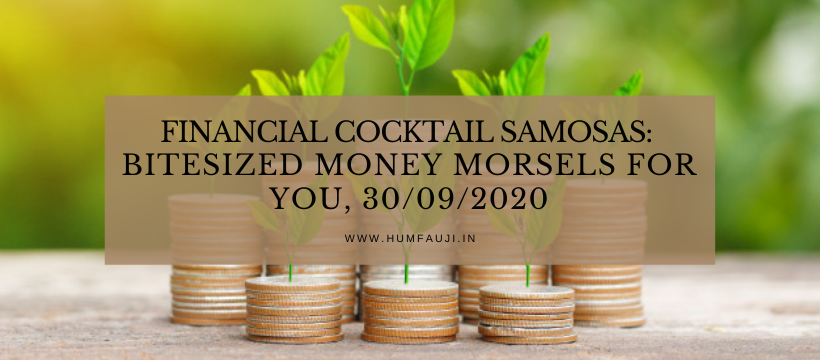 Mutual funds are characterized based on the market capitalization of stocks they invest in
While discussing which funds to invest in, you might have noticed us using words like large cap, mid-cap and small cap mutual funds schemes. Actually, mutual funds schemes are categorized based on various yardsticks and one of them is market capitalization of the company they invest in.
Market capitalization is calculated by multiplying the total number of a company's outstanding shares by the current market price of one share. Large-Cap companies are the top 100 companies in terms of market capitalization, whereas companies which fall between 101st to 250th companies are considered as mid-cap companies and small cap companies are those which are beyond 251st position in terms of full market capitalization.
Association of mutual funds of India (AMFI) keeps updating the list of companies as per their market capitalization on a half-yearly basis, for reference of investors and Asset Management Companies (AMCs).
Invest in Gold at this stage only if your asset allocation says so
Gold prices have fallen in the past one week. It is possible that someone tries to hard-sell you the traditional wisdom of buying at a discount when prices fall. But every situation has its own merits and demerits. For now, it is important to not get carried away by the sudden price drop. On the other hand, that doesn't mean gold is not to be bought at all.
It is important to make your investment decisions based on your own unique situation and requirements. If your asset allocation demands that you buy gold, this (like any other time) can be a good time for you.
An allocation of 5-10% of your investments in Gold is good. Even there, be sure you use the right instrument to buy that gold. Buying jewellery with high making charges might be a waste of your money. Digital forms like Sovereign Gold Bonds (SGB) or Gold ETFs are better options if you're putting in bulk money and Gold Mutual Funds if you want to invest small amount regularly. Even here, beware of the peculiarities of each, like SGBs have a long lock-in period.
There are seven types of ITR forms – five applicable to individuals
Not only is earning tough, filing income tax returns (ITR) can be complex too, especially if you have different sources of income.
The due date to file your ITR for the last financial year i.e. 2019-20 is approaching. Filing ITR is quite a task for many as there are about seven different kinds of ITR forms to select. Out of these seven ITR forms, five are applicable to Individual taxpayers depending on their income level, sources of income and other rules.
For instance; a resident individual having total income of up to Rs 50 lakhs, from salaries, one house property and other sources (Interest etc.), and agricultural income up to Rs 5000 should select ITR 1 to file his or her ITR for FY 2019-20. Similarly, different ITR forms are meant for different people. Filing a return in wrong ITR form will make your filed ITR invalid. If you need assistance, take the help of experts.