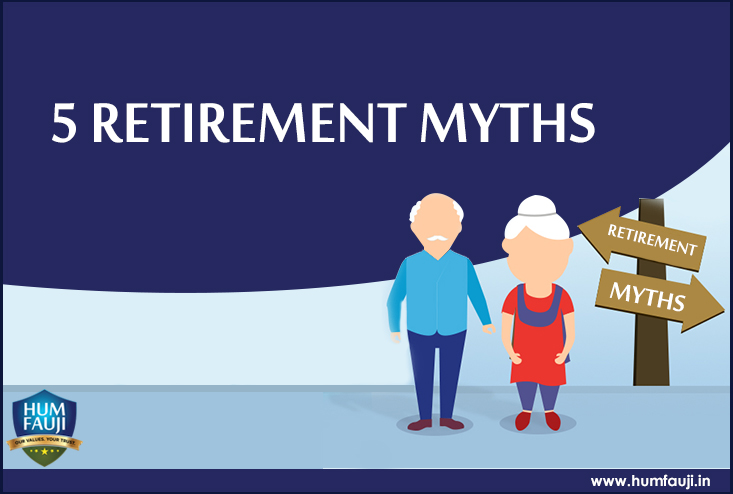 ---
5 Retirement Myths
Barry LaValley, a retirement-transition expert based in British Columbia, Canada, has some interesting pointers concerning retirement. LaValley is president of the Retirement Lifestyle Center, an education and research firm that provides retirement-transition coaching, delivered through financial-services companies, in Canada, the U.S. and Australia.
He explained to Morningstar Canada that people view retirement as a "deliverance, the pot at the end of the rainbow". He quickly points out that it does not take long for them to get disillusioned with that notion.
Here he cites the most common myths and misconceptions about retirement:
Myth 1: Retirement is a destination.
It is not a place you arrive it. It is a transition, not a destination. Many view retirement as an extended holiday or a 30-year weekend. In part, this belief is job-driven because people are moving into this stage after their full-time careers.
A lot of people say to me that retirement is everything they wanted, and more. I absolutely believe that's true, but they attribute that to being retired. These people were happy at all stages of their life. It's not the retirement that made them happy, but the changing circumstances that allowed these individuals to have more time to pursue what they enjoy.
Myth 2: Retirement is one long life phase.
Many people believe that retirement is a new life, a third age, the longest life stage. In reality, it's a multi-phase journey. In fact, you will go through 6 to 8 very distinct transitions in your retirement life, driven by your health, the health of your spouse or partner, or the health of someone you care about. Some of the different phases of retirement include the excitement phase leading up to retirement, the stress phase associated with the transition, and the honeymoon phase during the initial months. Next is the routine stage, followed by the readjustment stage when something goes wrong.
There will be lots of things that will happen in your life, as you get older, that can change your whole life on a dime.
Myth 3: Retirement success depends on reaching a big financial number.
Financial security doesn't guarantee retirement success. There is too much focus in the financial community on reaching a certain big number. A lot of people can retire on considerably less than they've been told. Happiness in retirement is a function of having a positive outlook, engagement in life, nurturing relationships, and a sense of accomplishment. Good health is one of the biggest keys to a successful retirement.
Myth 4: Spending is constant throughout retirement.
Tied in with the earlier myth is the notion that spending will be the same throughout retirement. People tend to spend "like drunken sailors" in the first few years of retirement before settling into a pattern. As time goes on, spending tends to concentrate more on family and health issues. Travel, a common activity in the early phase of retirement, tends to drop off in later years with fewer and less ambitious trips.
Myth 5: Retirement is a couples issue.
Don't bank on it. In fact, it could be a single person's issue. For instance, the average age that a woman first becomes a widow in Canada is 55 and 60% of Canadian women over age 65 are single, widowed or divorced.
So what must you do?
LaValley says the period before you embark on retirement is the ideal time to re-examine your relationship with your financial advisor, to be educated on issues above and beyond money. "It doesn't mean that retirement is difficult," he says, "but if you go in without an understanding or a plan, you tend to spin your wheels. You'll eventually get it, but you might not get it until you've missed some of your best years trying to figure it out."
(This article originally appeared on Morningstar Canada and has been edited for an Indian audience.)
You can either call us on 9999 022 033 or write to us at contactus@humfauji.in to schedule a tele meeting with our financial planner and investment advisor.
Visit our Blog, https://humfauji.in/blog or Facebook page http://www.facebook.com/HumFaujiInitiatives or follow us on Twitter  https://twitter.com/#!/humfauji  to get latest insight on matters financial