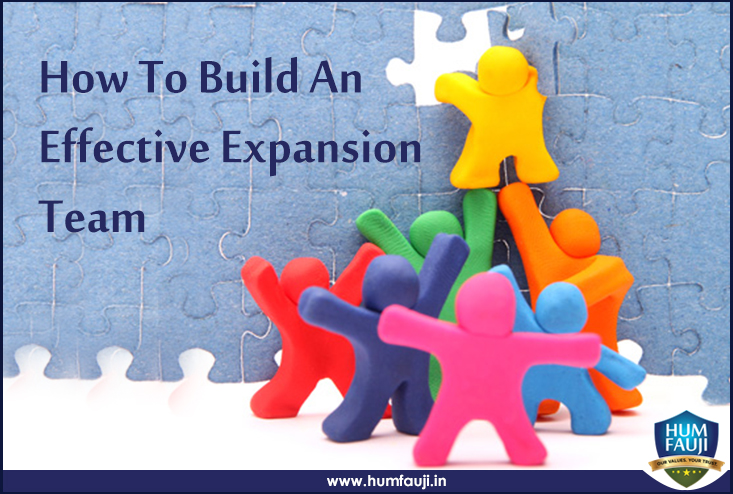 ---
How To Build An Effective Expansion Team
Steve Jobs told us, "Great things in business are never done by one person, they are done by a team of people. Mark Zuckerberg insists that "When you look at the most big things that get done in the world, they're not done by one person, so you're going to need to build a team." Bill Richardson rightly quoted that, "We cannot accomplish all that we need to do without working together."
Whether you're running a start-up or looking to expand your business, building effective teams is essential to your success. A team to work as a unit requires some diligence and effort, but it makes the overall goal much easier to achieve. So, what does it actually take to build effective teams that will propel your start up or your project forward? In working with dozens of teams over the years for companies of a multitude of sizes, I've seen several elements consistently lead to success. Here's jotting down the top five tips for building effective teams.
Build team with the right people
Effective teams should have people with diverse but complimentary knowledge sets. Every member brings an area of expertise that contributes to the success of the project they are handling. So team up accordingly. If your team members are compatible with each other then make sure to challenge them at every step. That way they can bring out the best in each other. Healthy competition is also essential for good outcome. Knowledge, intellect and ability to learn are important attributes to look out for when hiring people. But besides aptitude, choose people with the right kind of attitude. A poor attitude can bring down the entire team.
Size does matter
A bigger team doesn't always mean a better one. In fact research shows that a team of six is optimal. Teams should never be larger than nine as keeping a double-digit interdependent team in the loop and on the same page is problematic and time-consuming. To monitor better and to expect better outcome, break large teams into sub-teams, with sub-leaders, whenever possible. The leaders can then take responsibility for keeping the team together.
Know your people and listen to what they have to say
Mutual respect is very important in work place to achieve objectives. Be it boss-employee equation or employee-employee equation. Don't spend all your time in your cabin. Go to your employees and listen to what they have to say about work, work environment or the team. Choosing an effective team and then not listening to them is de-motivating and wastes valuable resources. Keep Q&A sessions in regular intervals and hear out what they have to say. You'll gain valuable insight your employees will feel appreciated, which will make them work that much harder as part of your team.
Motivate your team with a shared objective
While an effective team's skill set should be broad, the team's objective shouldn't be. A shared and clear objective is essential to the team's ultimate success. The trick is to involve your team while creating the objective. That way they will fully understand the goal to reach out to and also the strategic move to accomplish the same. Team members who help determine the mission and objectives have emotional buy-in to the project and will feel real gratification when the team succeeds. And that feeling has long-term, sustainable benefits that accrue to company's achievement.
Focus on rewarding the team
Rewarding employees on their achievement is important but make sure to reward people in a way that feels most rewarding to them. Employee recognition is the acknowledgment of an employee's efforts, hard work and behaviour at the workplace that have contributed to the organization's success and objectives in many ways. Small words of praise, little words of encouragement, team outing, formal recognition are highly important to make your employees feel encouraged for their efforts.
For more information, feel free to reach us on, contactus@humfauji.in or call + 011 – 4240 2032, 40545977, 49036836 or
Subscribe to our blog for regular financial updates or follow us on | Facebook | Twitter | Linkedin